Pre-event planning checklist
A list of considerations beforehand and on-site the day of the event.
Through pre-event planning sessions and conversations the planning team will need to:
Find a

venue

or online platform, and ensure the space can be configured to your needs

Venues to consider: Offices, Bars/ restaurants, Schools/ classrooms

Arrange other logistics (food, ticketing, supplies, budget, sponsors, stickers, schwag)

Invite people and market the event (email, social media, etc.)

Send out the agenda beforehand to get people interested, and let them know what to expect

Plan activities based on event goals (find

speakers and content

, organize a panel, draft conversation prompts, plan exercises, ensure everything is ready in time)

Clarify roles and responsibilities to handle day-of logistics (e.g. set-up, greeters, clean up)
If you host recurring meetings at a regular cadence in the same space, logistical planning is streamlined.
If you're hosting a
large event
like a hackathon, training, or conference - this type of planning can take months and involve multiple teams.
a welcome/registration area
ensuring presenters are there, and prepared

ensuring both AV and event tech is working as expected
Setting up the space with care, and in community, can make you a more grounded host who's not stressing about details when people arrive.
You might want to build up a portable kit of stuff to help you host events, including:
​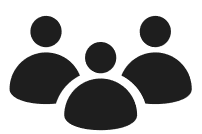 Connect with a peer mentor on hosting events
-
access codes listed here
for Autodesk Group Network members.
Become a peer mentor
​