Partnerships & sponsorship
Groups might consider creating relationships with other organizations through partnerships and/or sponsorships. These relationships can help the group do more.
A partnership is a working relationship

that requires time and working towards shared objectives.

A sponsorship is a financial relationship

based on the exchange of money or services, and hopefully with aligned purposes.

Create clear agreements

with both sponsors and partners.

Document those agreements.
We hope that, over time, we'll be able to partner with groups and group leaders in increasingly meaningful ways.
Partnering

might make sense if...

Another organization has

similar goals

to your group

You want to do a

project

together

Partners have

members

who might also be interested in your group or project, and they can communicate to their members to promote your group or event

Partners have access to

resources like space

for meetings

The partnership includes

fiscal sponsorship

Is there an open source initiative to get involved with? A local school that could use your help and expertise? An industry organization effort that's synergistic with your group?

Great partners include...

Local universities and schools

Local companies (Working with your competitors can benefit everyone too)

Resellers, channel partners, and consultancies

Industry associations/ organizations
Partnering with other groups in your local area or discipline may make each group stronger.

Reach out to other leaders to see what they're interested in!
Sponsors often provide...

Technology/ services/ software

Sponsors often ask for...

Time to talk & present during meetings

Recognition/ logos on your website, newsletters, event materials, etc.

Exhibit booth, table, or some other place to distribute material about their product/ service and talk with people

Direct access to your member lists, member's contact information

(NOT RECOMMENDED)

Some Sponsors may want to have a seat on the group's board

For large events, you may want to create sponsorship tiers/ levels (e.g. gold, silver), with increasing benefits
Be careful that sponsors aren't self-promoting too much in a way that becomes toxic to your members. It's not good for your members and ultimately it's not good for the sponsors themselves.
Remind sponsors that the main objective of the group is to
"insert mission here"
, not sell their product/services.
Here's a list of professional and industry organizations that groups in the Autodesk Group Network may consider partnering with...
​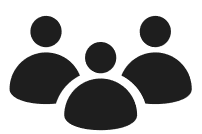 Connect with a peer mentor on running groups
-
access codes listed here
for Autodesk Group Network members.
Become a peer mentor
​